Museum of Ponce History
Acquaint yourself with every aspect of our RICH Ponce History in this, by far, the best civic or municipal museum in Puerto Rico. Housed in a magnificently restored (former Salazar family) 1911 neoclassical residence, the museum opened in 1992 to promote the research and preservation of Ponce's heritage in the development of the Puerto Rican culture.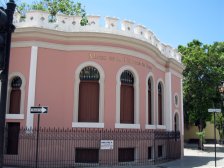 Just a couple of blocks from centric Plaza Las Delicias, the building itself boasts quite splendid Modernist and Moorish details including pressed tin ceilings, exquisite mosaics, interior courtyards and porch balconies.
Designed by a notoriously quirky local architect, Blas Silva Boucher, often referred to in Ponce's history as the ''numerical man''; who named his daughters Silvia 1, Silvia 2 and Silvia 3. Curiously, he used snails and butterflies, a bad luck omen back then, and a stunning 4-foot rosette stained glass window, in the decorative elements of the house.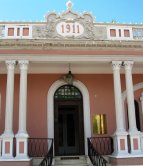 The museum has 10 galleries with fascinating displays of its collection of more than 3000 Ponce history relics, photos and documents. Most of them were donated by more than 200 of its own dedicated citizens.
Among the most significant pieces is Joan Miro's Prince of Asturias award sculpture given in Spain to the People of Puerto Rico, after the enactment of the SPANISH ONLY LAW, establishing Spanish as the one and only official language in our island nation back in 1991.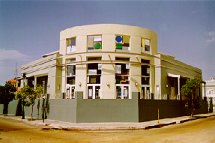 Also peculiar is the 680 kg marble bathtub built by world famous, former Puerto Rico resident, telegraph inventor Samuel B. Morse, and the huge portrait of El Chivo Pepe , among the photos of other popular Ponce characters.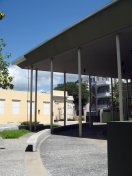 The museum complex includes a small shop and a modern auditorium (named after the illustrious Puerto Rican lawyer Ernesto Ramos Antonini) providing a wide variety of cultural offerings that strengthen and increase awareness of the study of Ponce History .
Guided tours available – 787.844.7071 – TUE thru SUN (8:30am-5pm) – FREE ADMISSION.
View the expanded version of our Ponce Map, and check the user friendly icons conveniently indicating the exact locations of all the Ponce attractions mentioned in your guide (opens in a new window).