Francisco Pancho Coimbre Museum
On January 21, 1992 the Francisco Pancho Coimbre Museum was inaugurated in the facilities of the legendary Charles H. Terry Athletic Park. The museum is dedicated to the safekeeping and exhibition of relics pertaining to amateur and professional baseball players related to the Ponce history and specially to the memory of the most feared and productive Puerto Rican baseball batter of all times.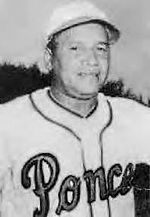 Pancho Coimbre played thirteen seasons in the local professional baseball league, with the Ponce Lions. During this period the team won five league championships. He finished his career with a lifetime average of .337, and only 2.2 strikeouts per season, including four consecutive seasons (1939 to 1942), without any strikeouts at all! Coimbre also won two Puerto Rico league batting titles and its Most Valuable Player Award in 1943.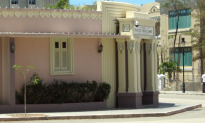 In the United States, he participated with the New York Cubans in the Negro leagues where his batting average remained over the .300 mark, including two seasons where he batted over .400. In 1943, he had his best season there, when he was selected to the East's All-Star team for a second occasion and had an average of .428, the highest one in his career with the Cubans.
Later on he worked as a talent scout with the Pittsburgh Pirates where he was directly responsible for their hiring of Puerto Rico's immortal Roberto Clemente.
In addition to baseball, the museum boasts photos and memorabilia from Ponce athletes in various other sports disciplines (track and field, basketball, boxing, tennis, volleyball, soccer).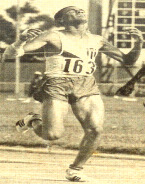 In January 12, 2010 a new track and field gallery was inaugurated in memory of the late Juan (Papo) Franceschi, one of many Ponce heroes from El Barrio de San Antón, where a street is rightly named after him.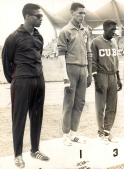 Papo, a 1966 gold medal winner at the Central American and Caribbean Games held in San Juan, Puerto Rico was also the HOLDER FOR 40 YEARS of our national record in the 400 meters (46.09 seconds, established in the 1967 Panamerican Games at Winnipeg, Canada). Félix Martínez Cuevas, from Guaynabo, is the new record holder since 2007 (45.92 seconds, established at the Ponce Grand Prix).
The Francisco Pancho Coimbre Museum is also the seat of Ponce's Sports Hall of Hame. It is fervently hosted under the good, zealous hands of Héctor Ortiz Rivera. 787.843.6553 – TUE thru SUN (8:30am-4:30pm) – FREE ADMISSION.
View the expanded version of our Ponce Map, and check the user friendly icons conveniently indicating the exact locations of all the Ponce attractions mentioned in your guide (opens in a new window).