Wejele's Cafe
by Marta
(Ponce, Puerto Rico)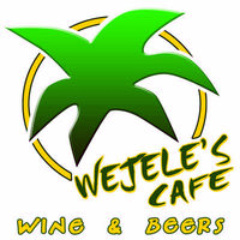 Wejele's Café in Ponce
Wejele's Café is the welcoming alternative for the young gay-friendly market in downtown Ponce. It's a small, charming tavern (beer, wine, liquor) only one block away from Plaza Las Delicias, the main square at the city's center.
On Friday nights they have a very popular Open Bar where you can drink all you want for only $12, tended by always responsive and forthcoming personnel. They open every night from Wednesday through Sunday, each with a different "theme" (karaoke, acoustic, stand-up comedy). More than frequently, the enthusiastic crowd takes the street in front of the establishment.
Curiously, despite their catchy name, NO coffee is sold in Wejele's; …yet? Perhaps, a planned move to a bigger adjacent local hopefully promises pool tables, food, COFFEE and more services accommodating larger LGBT crowds. Friendly service. Good times. Better prices.