Chef's Creations
by Kathy
(Lakeville, MN)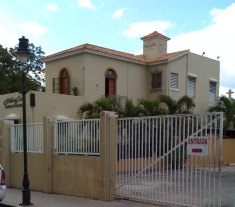 Chef's Creations
This restaurant was amazing. First we walked in and the hostess translated the entire menu into English for us. We had a 2 year old with us and there was music playing outside that kept him amused.
The atmosphere is very relaxing and comfortable. The staff was friendly and helpful and the food was OUTSTANDING. They brought some dumplings to our table for all seven of us to try.
I would highly recommend stopping in at this terrific restaurant if you are in Ponce. Phone:(787) 848-8384
Join in and write your own page! It's easy to do. How? Simply click here to return to Ponce Restaurant Reviews.